A way to better sleep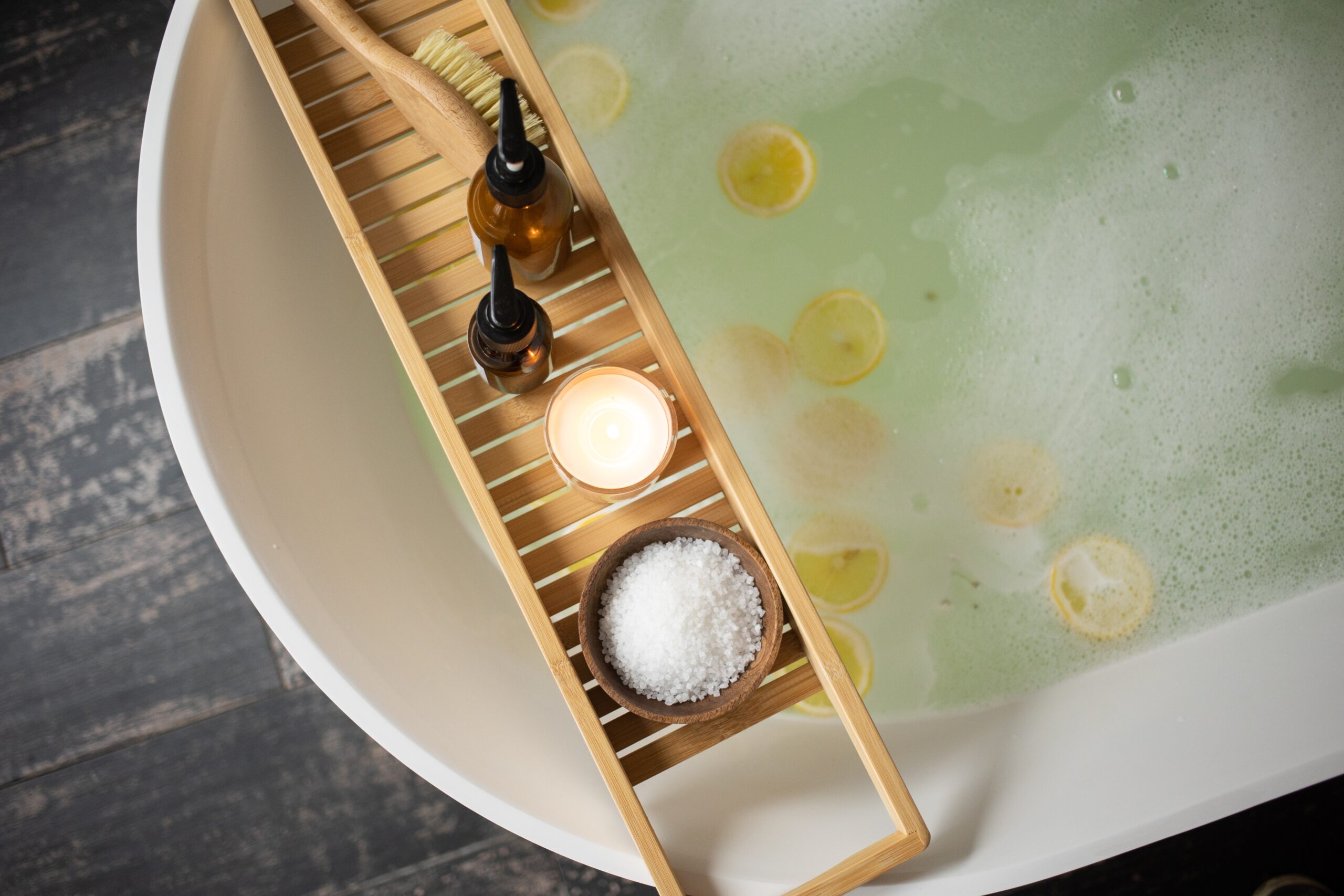 First, a lack of magnesium is often the reason for sleep problems. Magnesium is a mineral that can help the nerve system to relax, and improve your sleep period. Over time, depending on how much magnesium you lack, your sleep will improve and become excellent and normal again. If you have problems with sleep, you need to get your Magnesium level on a steady level. Therefore you need to regularly make sure that you get Magnesium. So it is said that your sleep can be deteriorated for a short while until you have the magnesium balance you need. But it is not in all cases – and your sleep ends up being excellent, just be patient. Give it at least 1-3 month to improve.
You can take supplements to gain the Magnesium you need, or you can take a nice Epsom foot bath. You can even make it an absolutely lovely spa treatment. Both are recommended to do about an hour before sleep.
Epsom salt foot bath
An Epsom salt foot bath will help you reduce stress and relax before sleep. Epsom salt is full of magnesium, which will be absorbed by the skin.  It is called magnesium sulfate. It will calm your nerve system, and leave you calmed and relaxed. Take an epsom salt foot bath a couple of times a week, for about 12-20 minutes. 

Epsom salt bath
– 1 tablespoon to ½ cup Epsom salt 
– Warm water (Not too hot)
– Lavender oil, or any essential oil by choice.
– Lemon slices
Fill up a tub, bowl or bucket with warm water that covers up the feet. Not too hot though. Add the measure of Epsom salt you want in. Mix it with a spoon or the hands until it is resolved. Add drops of Lavender oil in, to really get the relaxing and calming feeling and scents you need. You can also use other oils, with scents by the choice you prefer. Use an oil that makes you go – waow, this is a spa treatment! That is why you can slice some lemons in aswell, to get the treatment feeling!
OBS!  Afterwards, you can moisturize your feet in some good oil or cream, and maybe even massage it a bit. That is going to help you calm down even more and don't dry out your skin. Choose a cream or oil after choice. Almond oil could be a wonderful choice! It will soften your feet to the core – and leave them rehydrated! If you have any diseases please ask your doctor before taking Epsom Salt Bath.